SCALAR YOGA RETREAT
MALDIVES
YOGA – HOLIDAY – SEA
14 – 22 February, 2020
We invite you to spend the winter days with us in the summer environment with yoga, meditation and magical nature in the paradise on the Earth – Maldives.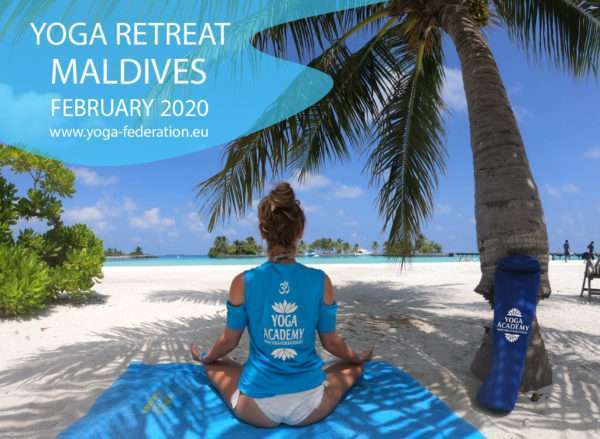 Under palm trees, on white sand, in deep contact with nature…
Scalar Yoga Retreat will be held under the guidance of yoga doyen, prof. Predrag K. Nikić, PhD.
Note: Yoga retreat is adjusted to beginners and advanced yoga instructors.
Yoga retreat will include intense nyāsa yoga practice, asana, dhyana…
In the paradise nature of the Maldives, with the energy support of the Teacher, prof. Predrag K. Nikić, PhD, participants undergo a detox with purifying energy techniques (internal and physical purification) and a kind of personal developmental transformation.
Reward yourself with an unforgettable experience. 
Info: yoga.yfe@gmail.com.